Donjon des Aigles
Beaucens Hautes Pyrénées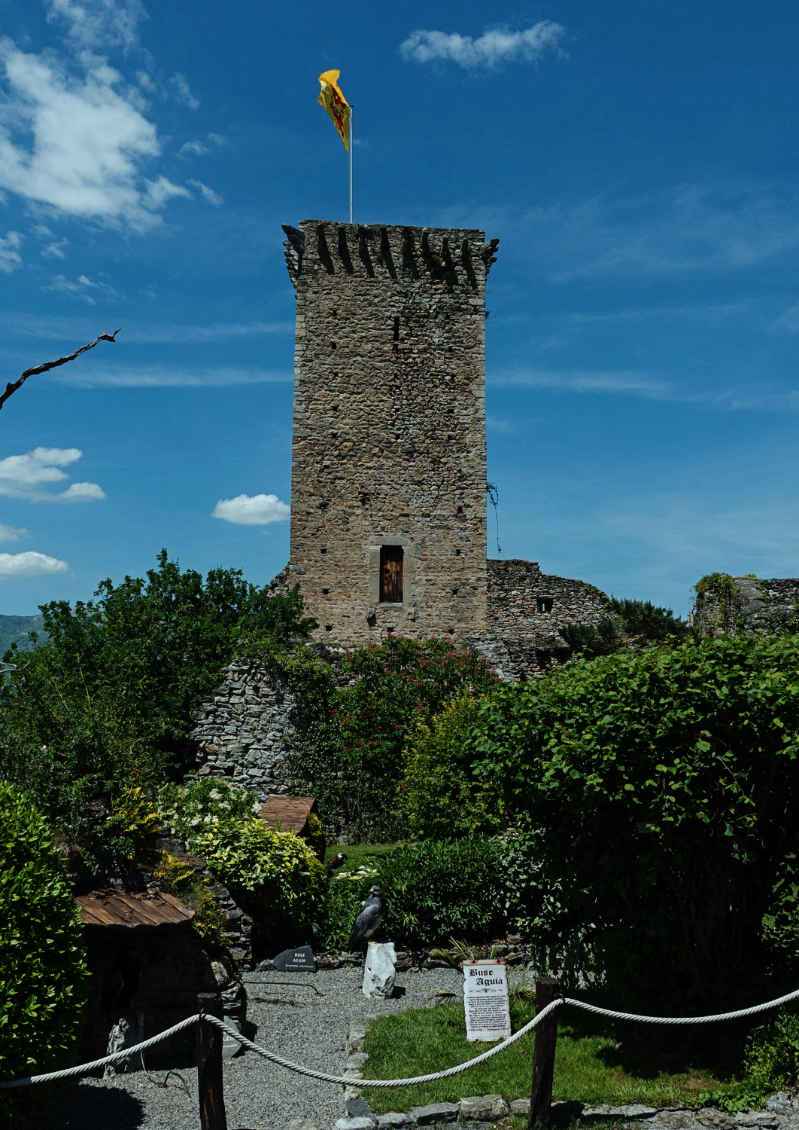 The decor
On a rocky outcrop overlooking the village of BEAUCENS in the Pyrenees, stands a medieval castle around 10 centuries old.
Located just 15 kms from Lourdes, near Argelès-Gazost, the imposing ruin offers a panoramic view of the valley and the Pyrenean range.
The site hosts in its old walls one of the most prestigious collections of diurnal and noctural birds of prey around the world.
Free Birds
Birds of prey are exposed in an attractive and original way, mostly without cage or bars, according to the traditional technique of falconers. Pedagogical scrolls are available to provide details about the biology of each species.

You can observe and take photographs at a close distance.
A show from the tower's foot
Each afternoon, you will admire the birds flying free. The birds will be accompagnied by our amazing, multicoloured, noisy, sociable parrots. The birds together with the parrots will offer you an outstanding wildlife show.

While our birds of prey and parrots are tamed, our demonstrations is aiming at respecting their natural behavior and wild habit. They need to be loved and protected in the wildness, where they do be loved and protected.

Come to discover them very closely !!!
A prestigious collection of Birds of Prey
In the Pyrenees, a medieval castle in Beaucens
Book Your Show