The Eagles Donjon is open from April 5, 2020 to September 30, 2020
Open Hours
OPENING of the CASTLE
From April to the end of September: 10:00 to 12:00 and 14:30 to 18:30
SCHEDULE of  SHOWS (duration 50 mn):
April to July: 15:30 and 17:00
From the 1st sunday to the last sunday of August:
15:00, 16:30 and 18:00
September: 15:30 and 17:00
Simple visit of the castle (morning only):
adult: 7,5 € – child: 4,5 €
Prices
For Adults : 15 €
For children from 5 to 11 years old: 9,50 €
For children under 5 years old: FREE
Group rates: contact us
Simple visit of the castle (morning only):
adult: 7,5 € – child: 4,5 €
Management reserves the right to cancel shows due to weather conditions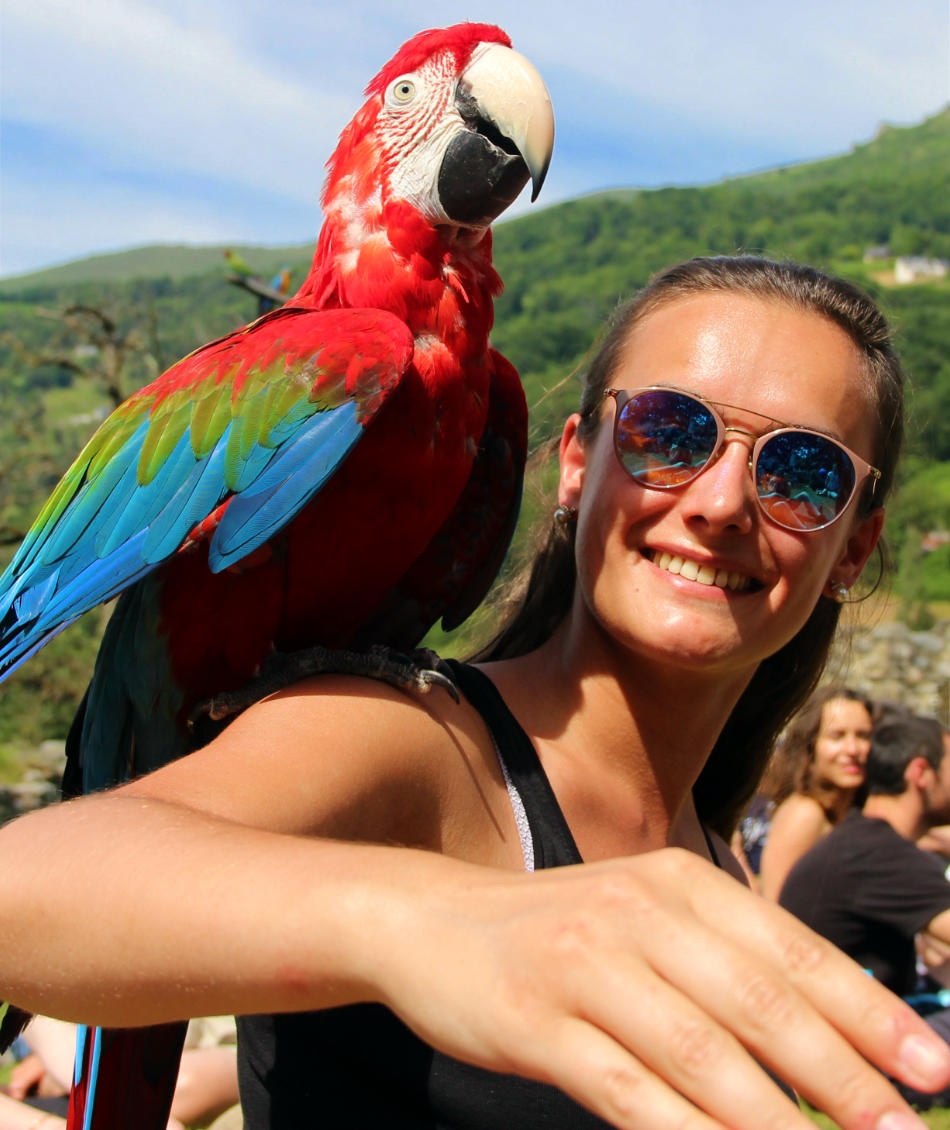 To come to Beaucens
The Donjon des Aigles is open from Spring holidays to the end of September, from 10am to 12am and from 2pm to 6:30 pm. We are located 15km from Lourdes, very close to Argelès-Gazost and Cauterets.
The imposing ruin offers a broad panorama of the valley and the Pyrenees rang.
It houses in its old walls one of the most prestigious collections of diurnal and nocturnal birds of prey all around the world.
The Donjon des Aigles Show
To add a poetic, exotic and colorful touch to our astonishing spectacle, our parrots are free from the high sky and land on the old and small visitors.
The visit includes:
A historic site (feudal castle of the XI th century) remarkably arranged.
An educational and original presentation of the largest collection of birds of prey from all around the world (more than 45 species).
An incomparable animal show presented on a musical background, rich in beauty and emotion.
A prestigious collection of Birds of Prey
In the Pyrenees, in Beaucens a medieval castle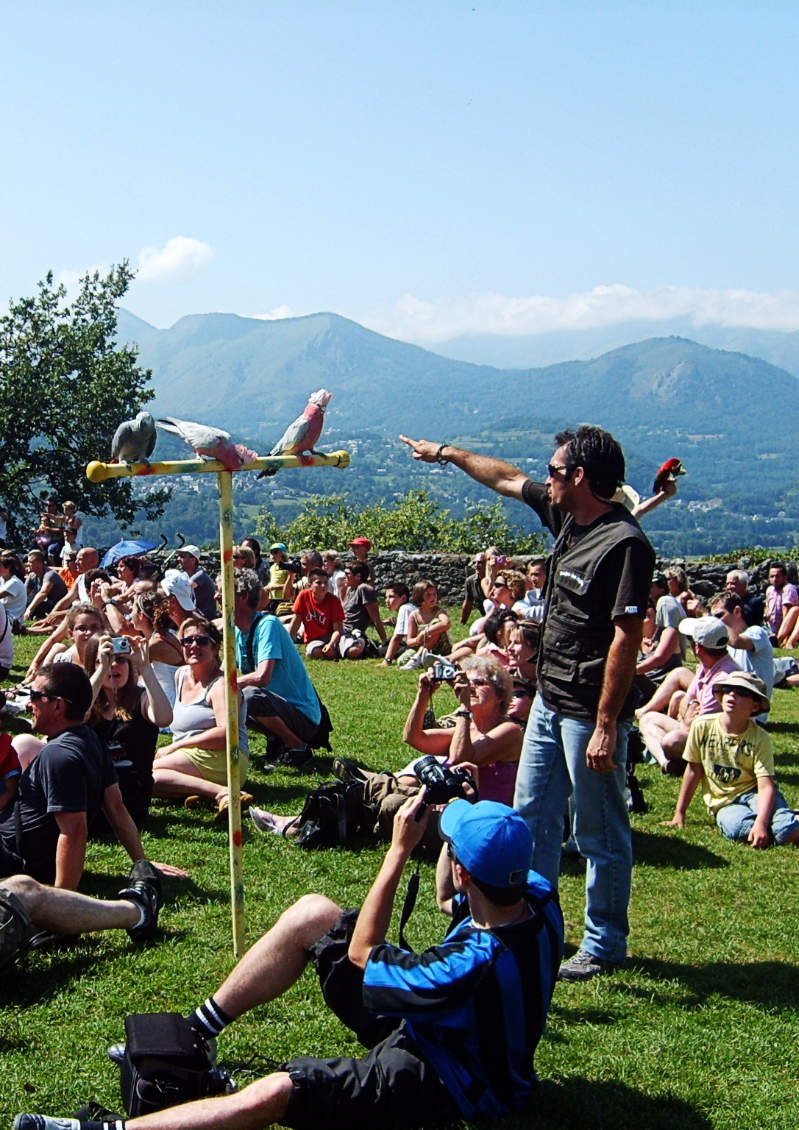 Educational show
We provide teachers with an educational booklet to extend the visit in classroom.
A Show for Everybody
We put our show at your disposal for groups, schools (end-of-year trips) or works councils.
A road allows all cars to easily reach this historic and exceptional setting in Beaucens in the Hautes Pyrenees.